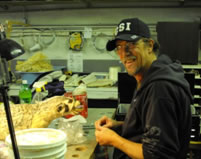 Pro Mount School of Taxidermy schedules all classes on an individual bases.  The student and the school work out a schedule that is acceptable to both parties.  There are many scheduling options:
Individual courses can be scheduled full time for a 3 or 4 week session.
Individual courses can be scheduled for a week at a time, stopped and re-started where the student left off. 
Individual courses can be scheduled around a persons work schedule and staggered daily or weekly.  A Student may schedule a course where he/she attends class 2 or 3 days a week.
Individual courses can be scheduled for evenings and some weekends.
Special courses are scheduled for 5 or 6 days in a row.  This depends on the student's ability to master the techniques.
Special courses can be scheduled a day at a time, evenings and weekends as needed.
Pro Mount will adjust the curriculum as needed to insure it is continuous and follows a valid system plan of learning the skill .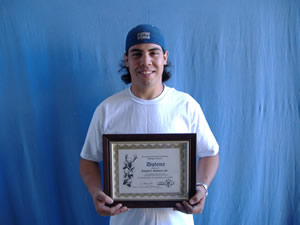 Pro Mount's class schedule begins with one on one instruction on each skill level.  The student is then free to practice the skill until the student feels comfortable to move on to the next level. There is no time limit on the skill development.

Several students will be attending the school at the same time but at different levels of instruction and doing different types of taxidermy.  The school directly schedules new students to a strictly one on one instruction at all times.

Contact us with your particular situation and we will work out a class schedule that will work for you
and the school.