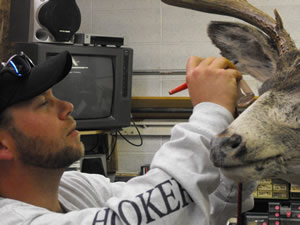 Every program, whether a complete program or a specialty program, begins with a step by step program of instruction and hands on training in the fundamentals required for each area of study. Each subject is broken down into parts; each part is explained and understood before proceeding to the next step in the process.
Building a good foundation is critical to success, a clear understand of basic principles is essential before advancement to the next level of skill development can be taken.
With the completion of the fundamental parts of the training program the next step is instruction. The student observes how something is done and what techniques and skills are required to achieve the objective. This is repeated twice for all parts of the training.
The next step in the process is the hands on training by the student. With a good understanding of the fundamentals required and visual observation of how the work is performed the student is ready to proceed.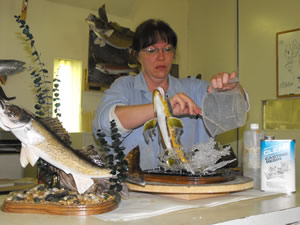 Hands on training, with the support of the instructor, is where the student develops the physical and mental skills necessary to perform the work successfully. Skill development takes time and each student is given as much time as needed to develop the skills required.
The final step is evaluation and critiques to identify weak or missed areas and adjust accordingly.
The learning process is supported by a Pro Mount instruction manual and illustrated sequence chart with detailed instructions of the entire process. No note taking is required as this is already done for the student with the Pro Mount manuals. This permits the student to focus on watching and learning with out worrying about note taking. The manual and sequence sheet are included in every course.
The whole learning process is reinforced with discussions, demonstrations, critiques, question and answer sessions and weekly instructor/student evaluations.